Meet Neha Patel
Major: Neuroscience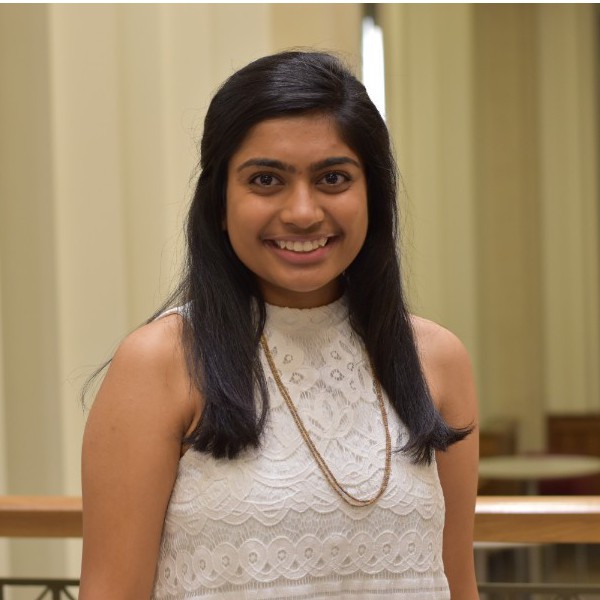 What made you want to be involved with WSTEM LLC?
The WSTEM LLC provides various opportunities that perhaps you would not find on campus otherwise. I knew this was to be true when I first looked up the LLC. My friend actually suggested it to me in a casual talk about college and I decided to take the LLC into consideration.
What do you love the most about living on the WSTEM floor?
There are so many opportunities that I get from the LLC that I know I would not if I was not a part of it. You are more aware of what is happening on campus due to the LLC and its people. The girls on the floor have similar interests as I do, and that makes it so easy to connect with them.
What do you wish other people knew about STEM fields?
A STEM field is not just for boys; girls are capable of joining a STEM field. Yes, you do have to put in the effort and hard work, but a STEM field is not impossible. In fact, I would say that pursuing a STEM field is very rewarding when you retroactively look back upon all the sweat you put into obtaining a result.
What's the best piece of advice you can offer to someone entering your major or a STEM major as a freshman?  
Hard work + Prayer = Success
What are your hobbies outside of class? 
I spend a lot of time researching in Dr. Tracey's lab. Apart from classes and research, I like to volunteer in the community. However, if I'm not doing any of those things, I try to make time for myself by hanging out with my friends and family and reading.
 Where do you see yourself in 5-10 years?
Entering med school after graduating from IU and hopefully deciding what I want to specialize in.